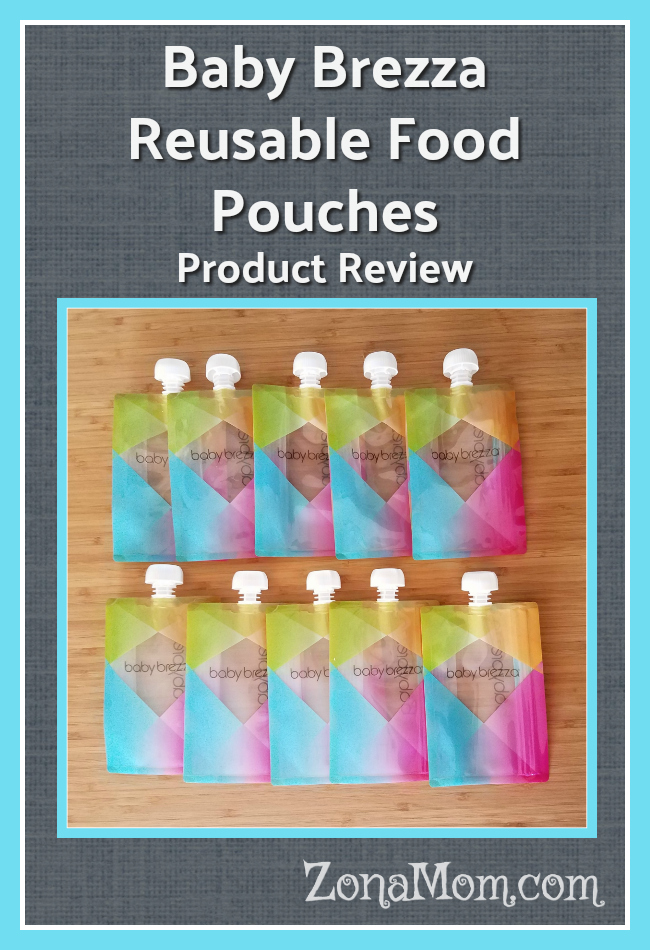 Hi there readers!   Today I just wanted to give a quick review on the Baby Brezza reusable baby food pouches (affiliate link).
With my first child I don't recall baby food pouches as being a "thing"  but that was almost 11 years ago and baby products have come a long way since then, even though it really wasn't that long ago.   Fast forward to present day, my son who is now 12 months old loves food pouches, he also eats small finger foods but when we are having a meal out of the house or even just eating dinner as a family it is nice to be able to give him a healthy meal that is fairly mess-free.  In fact just today I desperately needed to go grocery shopping and unfortunately it was close to lunch time, what did I do you ask… I brought a homemade food pouch with me and my son sat content in the shopping cart, eating his lunch, not making mess and not putting his mouth on the dirty shopping cart, WIN, WIN, WIN.  I know there are people out there who are totally against feeding baby from a pouch for various reasons, but me, I am totally fine with it for now with my son.  He isn't only fed from a pouch, he gets plenty of practice with chewing on finger foods and also enjoys trying to use utensils (see my review on the OlaSprout Spoon here).  PLUS, I always have the option to squeeze into a bowl or directly into a spoon to spoon feed him.
One of my baby shower gifts was a Cuisinart Baby Food Maker (which is not necessary for making your own baby food, but very convenient) and have been making homemade purees for Jasper since he was about three months old.  I was using an OXO TOT baby food freezer tray at first because he was really only eating a couple of ounces of food at a time.  When his appetite increased he started eating a ton more and I wasn't really liking the small freezer portions that would get freezer burn easily.  My search for a solution began and on to Amazon I went.  I had seen a few reusable baby food pouch options available on Amazon and had placed them on a wishlist and planned to go back and chose one to try out.  BUT… I am an impulsive person, and one day I saw the Baby Brezza Pouches at Buy Buy Baby, it seemed like a good deal and a great place to start (plus I had a BBB coupon).
When I got them home, I immediately tore open the box and was pleased to find that there was a funnel included with the 10 pouches and 10 caps.  The pouches hold up to 7 ounces of food.  The side has a large leak-proof zipper opening that fits the funnel and makes filling these bad boys easy peasy.  I honestly wasn't expecting too much from these.  I thought that if at the very least I get a couple of good uses from them and have to toss 'em afterward its not that big of a deal.  I am still saving money by not purchasing ready to eat food pouches at almost $2.00 a pop PLUS knowing exactly what my baby is eating is awesome.  But to my total surprise these were GREAT and here are 5 reasons why…
They are super easy to fill with your own homemade purees.
They clean and dry easily
Dishwasher safe
Freezer safe/friendly
Last through many uses

Seriously folks these are a great purchase!  If you are just looking for a good storage solution for your homemade baby food and don't want your infant sucking on a food pouch these are still fabulous.  You can simply squeeze out smaller portions for spoon feeding your little one.
Welp, that is pretty much it… I like the Baby Brezza Food Pouches and highly recommend them to anyone interested in making and storing their own homemade baby food.  If you have any questions about the product for me feel free to comment.
Thanks for reading!
Below is a pic of my little guy loving his pouch of brown rice, lentils, butternut squash, sweet potato and carrot.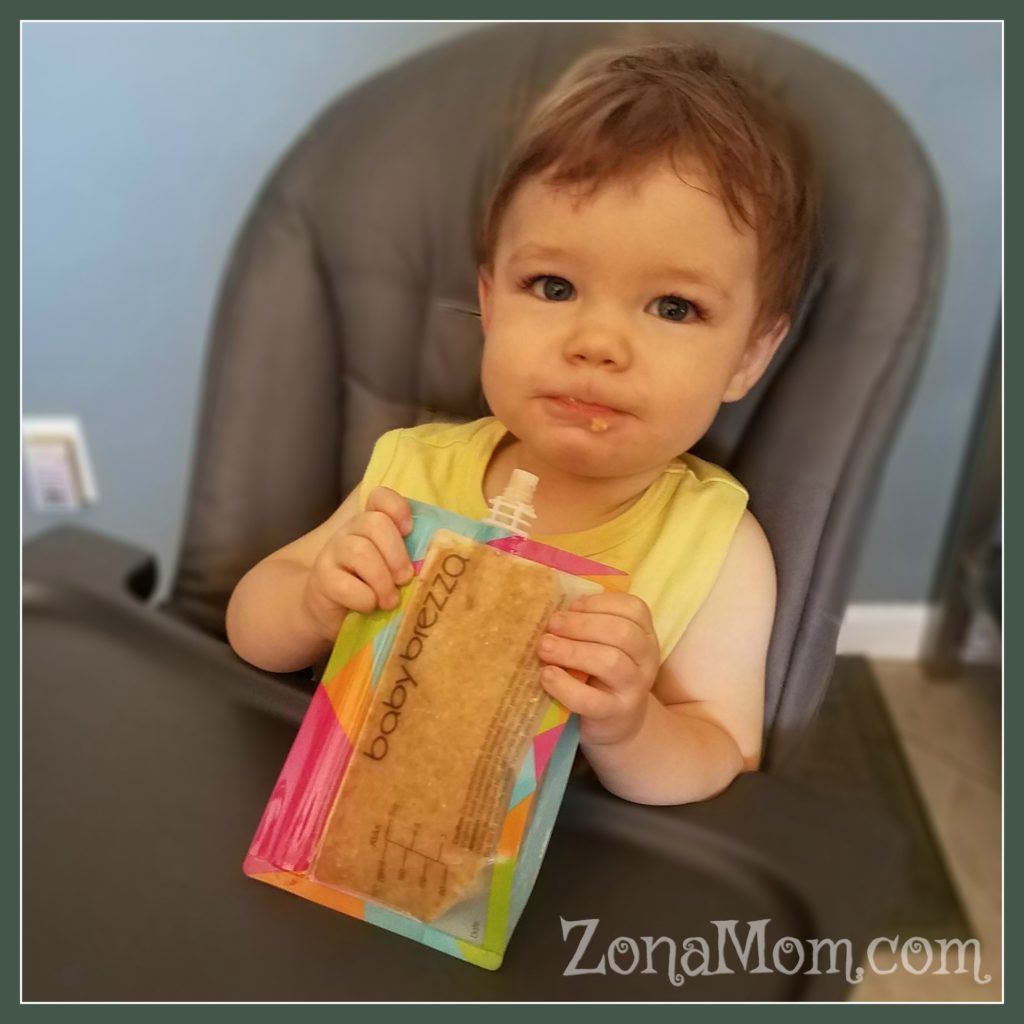 Follow me on Social Media