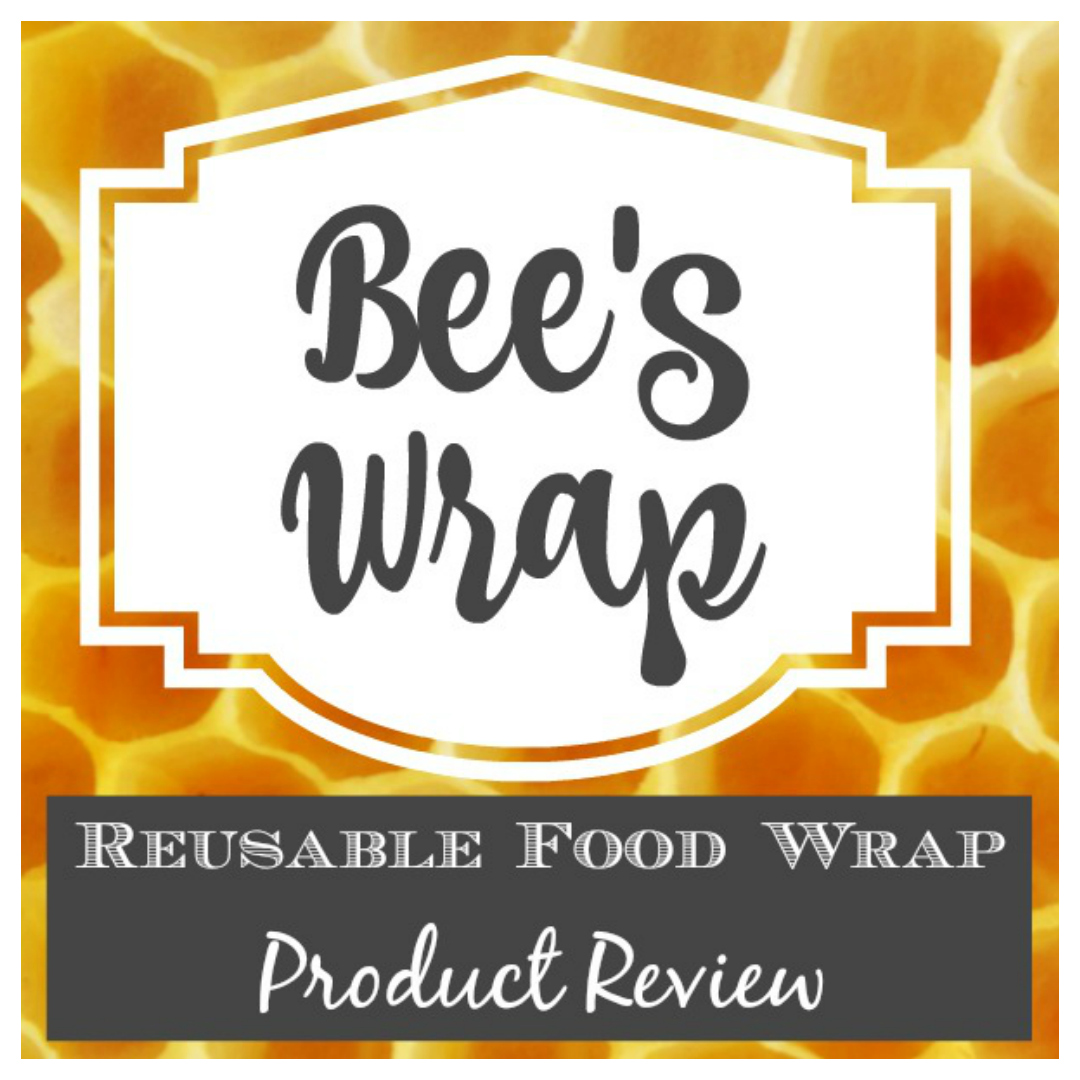 Today I want to talk about Bee's Wrap and give you my personal review on this product.  As part of a my New Year's resolution, I am making changes in my home to reduce my family's negative impact on the environment.  One of the ways I am reducing our carbon footprint is to use more sustainable products.  Bee's Wrap is a reusable food wrap that replaces plastic wrap and sandwich bags in my home.  If you want read more about my New Year's Resolution you can do that here http://zonamom.com/new-years-resolution-to-be-more-green-how-to-succeed/.
About the Product
Bee's Wrap is a reusable and intended for food storage (not recommended for meat).  It is made from a few all-natural ingredients which are beeswax, organic cloth, tree resin and organic jojoba oil.  The beeswax and jojoba oil have antibacterial properties that aid in keeping the food fresh and the wrap reusable.  Bees Wrap comes in a variety of different sizes and print designs.
How to Care for Bees Wrap
The care for this product is really simple.  Following the instructions will help ensure your continued use.  Basically all you need to do is gently wash with dish soap and lukewarm water then air dry.  Do not use hot water!
My Review of Bee's Wrap
The product review you are reading is my honest opinion.  I was in no way paid for or reimbursed for this review.
Upon receiving this product from Amazon, I was very happy with the minimal packaging.  It comes in a very simple and small thin cardboard envelope.  It was very easy to open up and start using right away.  I ordered the variety pack so that I could try out the different sizes.  The three different sizes are 7″x8″, 10″x11″ and 13″x14″.
I used the largest wrap first with half of a french bread baguette that was left over from dinner one night.  Usually these store bought baguettes end up dry and hard within a day or two of purchase if left in the original packaging.  Initially the wrap didn't seal as easily as I was expecting.  I warmed up my hands a little bit by rubbing them together and tried again, this time it worked much better!  I must just have really cold hands.  After four days of the bread being wrapped I was very surprised, it was still as soft as when it was purchased.  A-MAZ-ING!!!  The medium sized wrap worked great for sandwiches.  I used the small Bee's Wrap for covering bowls in the fridge and also covering half of a lemon.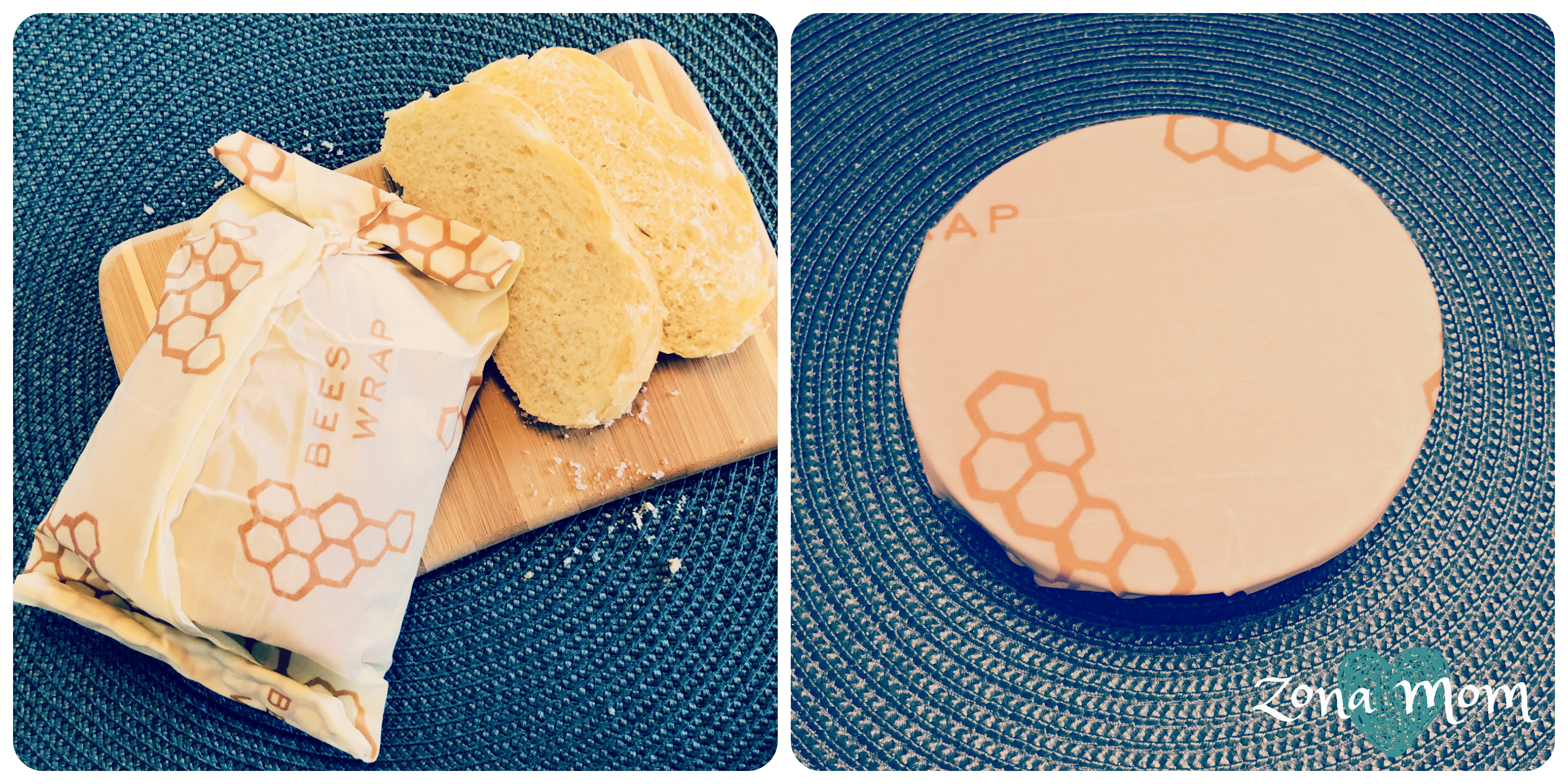 Washing the Bee's Wrap was really easy and not at all an inconvenience.  The wrap air-dried quickly and was ready to use again.  Another perk is that I no longer have to struggle with a plastic wrap box that never tears right and ends up wasting a lot.
The Negative
The one and only downside to the Bee's Wrap is that it should not be used for wrapping meat.  Ultimately I am totally fine with that limitation.  I have other options for meat and actually prefer storing meat in Pyrex containers.
In Conclusion…
After using this product, I highly recommend it to any person looking for environmentally friendly and reusable food storage.  The wraps are easy to use, easy to clean, and take up minimal storage space.  I also think that Bee's Wrap makes a great gift; maybe a housewarming gift, stocking stuffer, or birthday gift.
If you are interested in this product click on the image link below for more information or to purchase.
*Below are affiliate links, which means that if you make a purchase using one of these links, at no additional cost to you, I may receive a commission.  Thank you.
Bee's Wrap- Assorted 3 Piece Pack
Bee's Wrap- Variety Pack (contains 2 large, 2 medium, 2 small and 1 bread size wraps) 
A few other Bee's Wrap products/prints available
Thank you for reading, and I hope that you have found this product review helpful.  I would love to hear about the ways your family reduce, recycle and reuses in the comments section below…
-Zona Mom
Follow me on Social Media