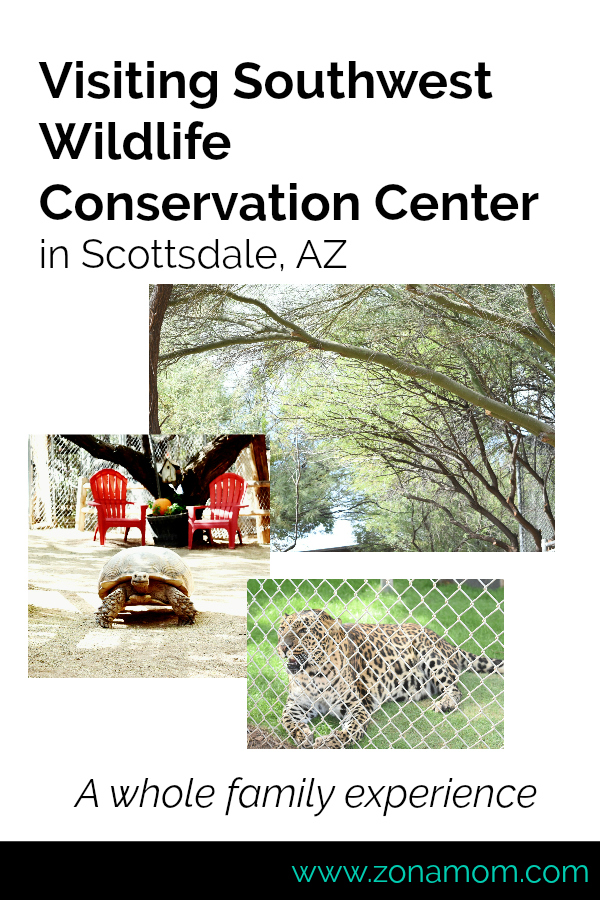 A little bit about Southwest Wildlife Conservation Center…
The center is located in North Scottsdale, Arizona which is about an hour from Downtown Phoenix.  What they do here is truly amazing and definitely deserves attention.  The Conservation Center rescues, rehabilitates and houses wildlife that has been abandoned, mistreated, and/or injured and can no longer safely live in the wild.  Some of these animals were even once kept as pets that were illegally acquired. They also educate and inform their visitors through guided tours and even offer on-site and outreach programs.  The Southwest Wildlife Conservation Center is a privately funded through donors and volunteers and receive no assistance from federal or state funding.  They offer scheduled tours that you can book online at https://www.southwestwildlife.org/visit-us/, all of the proceeds aid in funding the center.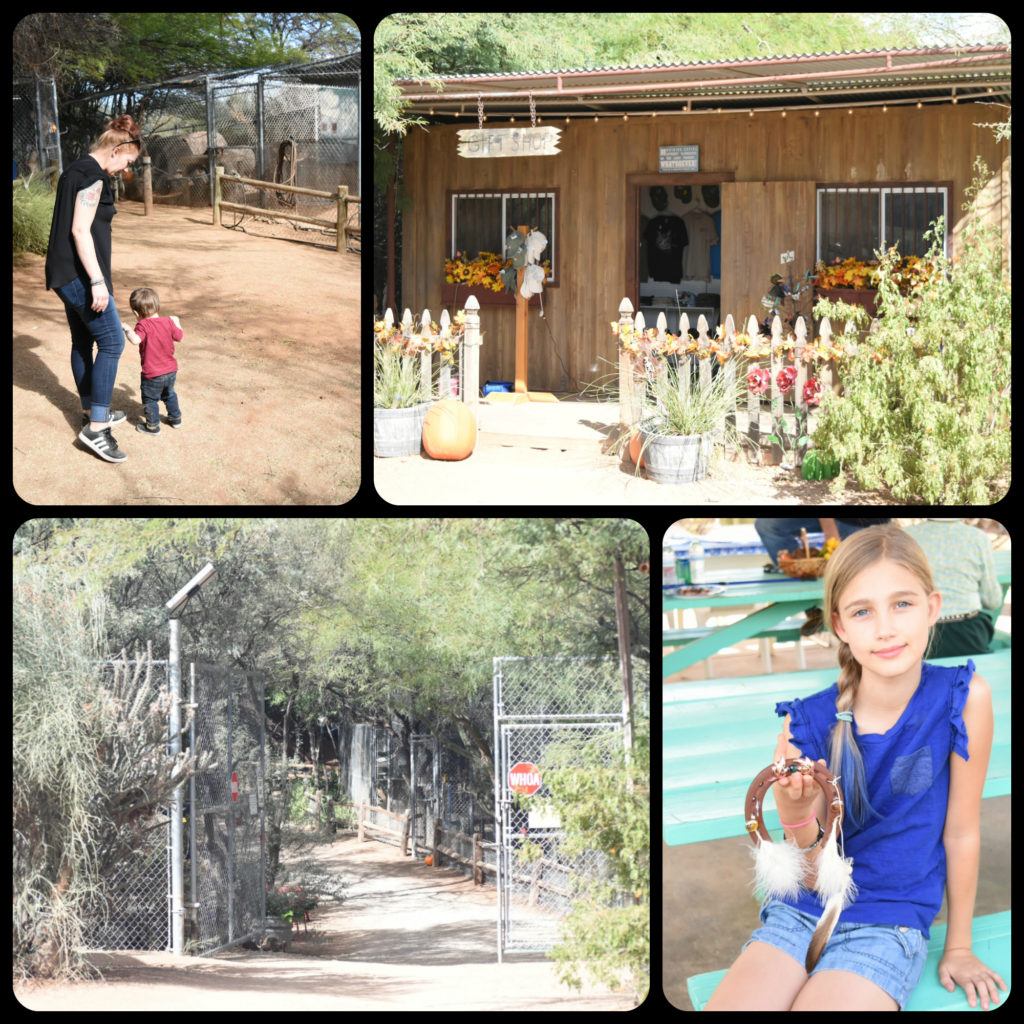 Now, our experience at the Southwest Wildlife Conservation Center…
We had the opportunity (thanks to my husband's wonderful parents) to check out a sneak peek of the Conservation Center this past weekend.  Our group consisted of three toddlers aged 14 months to 2 years old, two boys five and under, and two girls 10 and 11, as well as eight parents and two grandparents.  Everyone had a total blast.  The kids were in awe of being so close to the wild animals, and we all enjoyed and appreciated the information and back-stories given about these amazing animals.
When we arrived we were directed where to park, there is not a typical parking lot so this was a little hectic.  Once we were parked and out of the car (we brought our stroller, my sister-in-law a wagon) we headed over to the Center's visitor area which featured a large covered area with several picnic tables and a light lunch provided for the visitors.  While we ate and waited for our scheduled tour time, the children were able to participate in complimentary arts and crafts.  I absolutely loved the thought put into this event.  The art/craft project, which was decorating a real horseshoe, was a lot of fun for the kids and kept them occupied without getting too antsy while we waited.
Once it was time for us to go through, a tour guide took us into a gated area that was very well shaded by beautiful mesquite trees.  We were promptly greeted by a friendly and fast moving desert tortoise named Goliath that was roaming freely within the gated section.  Our guide took us around and introduced us to the various animals in that section of the Conservation Center.  In this area we got to take a look at a few coyotes, foxes, and a porcupine.  There are two barriers between you and the animals, one of them being a waist high fence and the other appears to be a full enclosure for the inhabitants.  We were actually pretty surprised at how close you are… I would guess about 10 feet if the animal is right up next to the fence, which most of them were.  After we finished that section we were headed for the gate, and so was Goliath, we actually had to race a tortoise to the gate.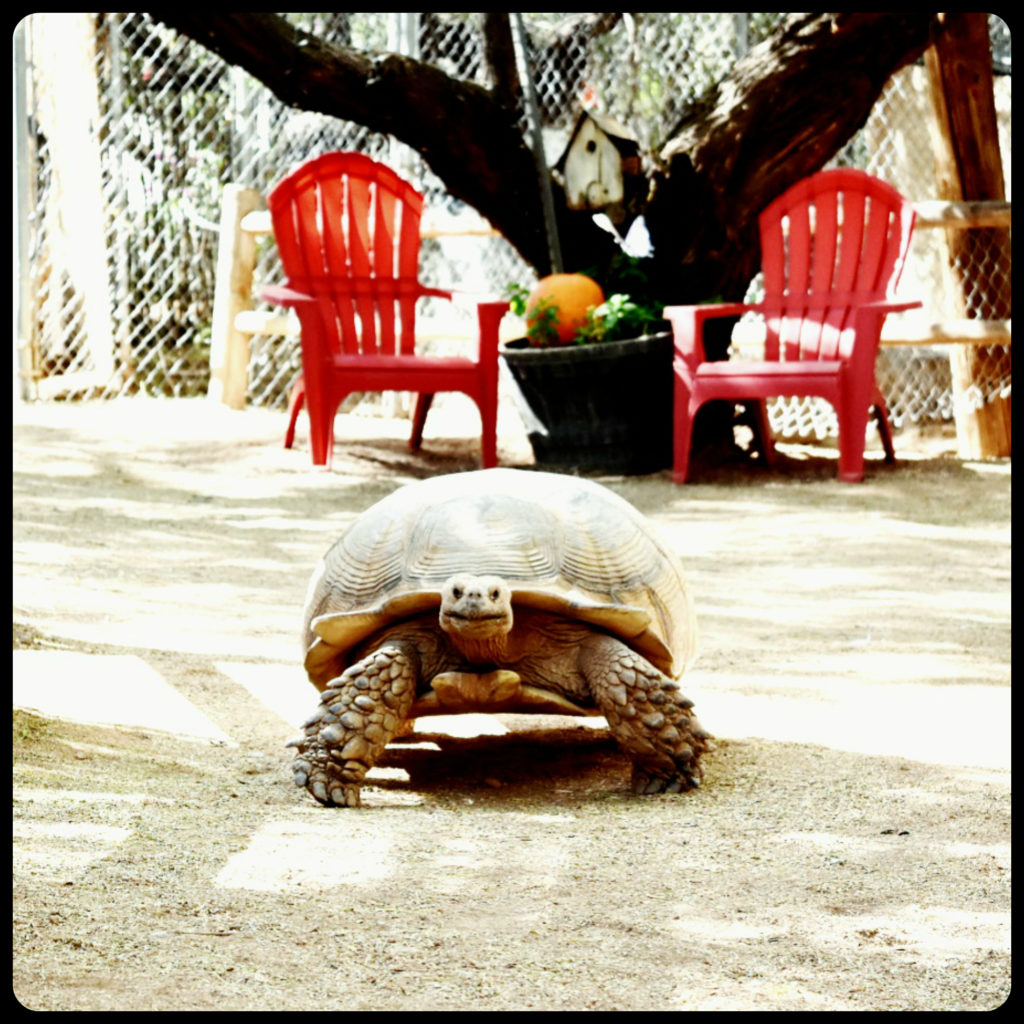 We crossed the main area where we had lunch and were taken into another gated area that was also very well shaded by trees.  This area housed some of the larger rescue animals.  We met a couple of mountain lions, bobcats, a few bears and even a jaguar.  Our guide told us about the previous lives these animals had led and explained their need to remain in the conservation center.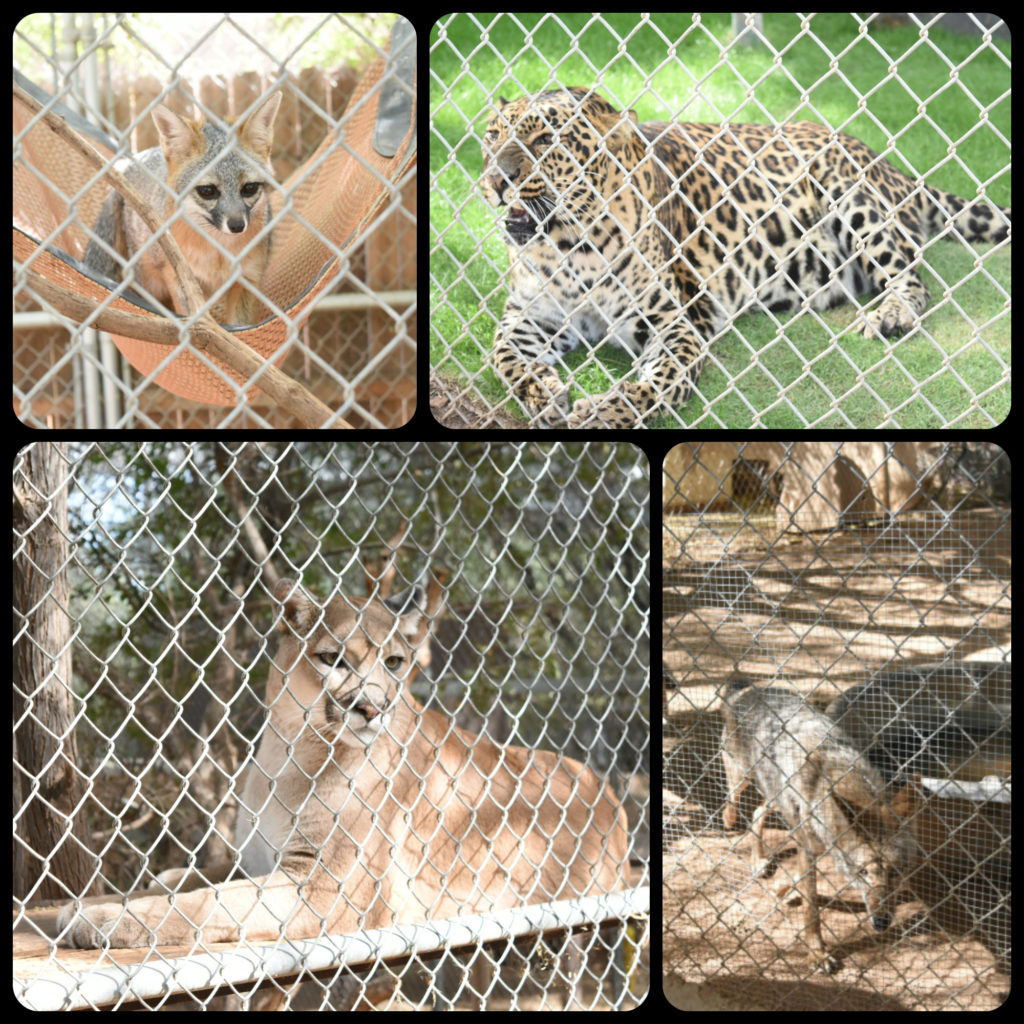 Overall…
We truly enjoyed the experience and I feel that the shorter 45 minute tour was perfect for the smaller children.  We stopped in at the gift shop on our way out to purchase a stuffed animal for each of my children, the proceeds from the gift shop also go directly to the Southwest Wildlife Conservation Center.  My husband and I do plan to return for a longer tour and possibly one of the night events.  So, if you live in the Phoenix area or plan on visiting, I highly recommend scheduling a tour and contributing to a good cause.  If you cannot visit but would still like to help you can donate online at https://www.southwestwildlife.org/donate/.  There are also other items they are looking for and can be donated found in the link above.
Thank you for reading, and I would love to hear from you in the comments section!
Follow me on Social Media