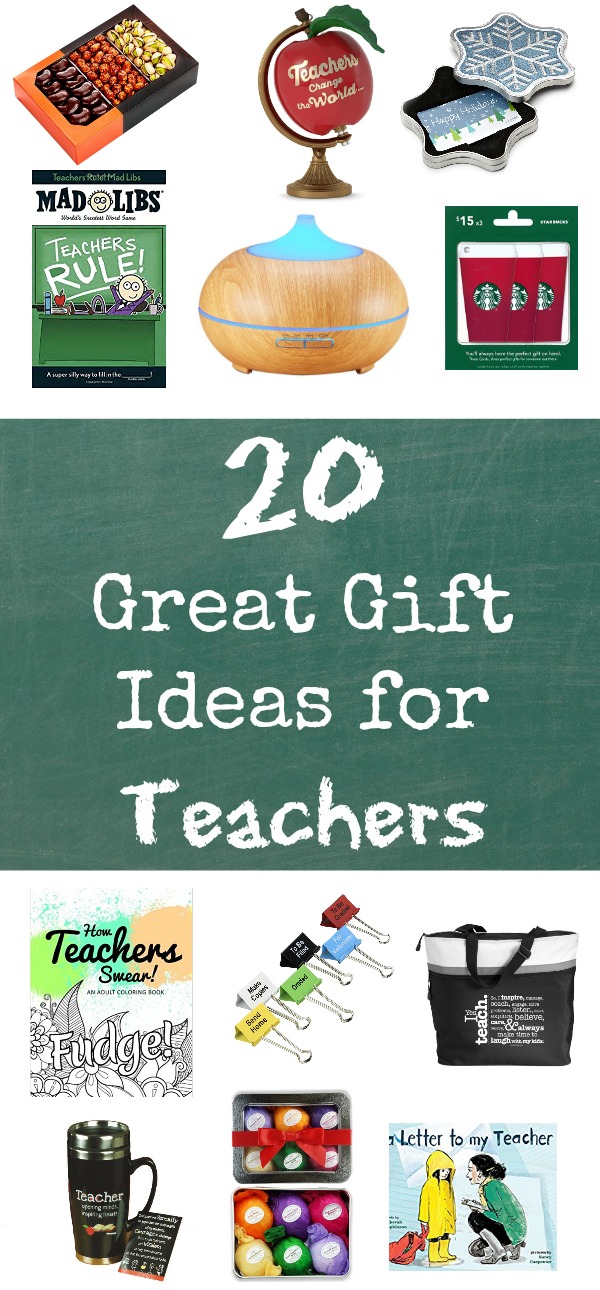 Please note:  This blog contains affiliate links, which means that I may make a commission from purchases made using these links.
Hi All!  Around the holidays as well as at the end of each school year I find myself struggling to find a perfect gift for my child's teachers.  Teachers people spend a large chunk of time with my child five days a week and is in my opinion (as well as many others) WAY underpaid.  I asked a teacher friend of mine what teachers REALLY like and included her suggestions in this list of gift ideas.
Here are 20 gift ideas for teachers that I have found on Amazon and are all Prime shipping eligible.


Now, all of these may not be appropriate for ALL teachers but you will have to use your better judgement on some of them.  I tend to know my daughters teachers pretty well and know their sense of humor.
**A few other great gift ideas for teachers include Target gift cards (a teacher favorite), candy, and funny/punny teacher t-shirts.  My teacher friend actually suggested these items so I would place them pretty high on the list.**
I hope that this list has helped you find a gift for that very special and usually under- appreciated teacher in your child's life.
Thanks for reading!
-April J
Follow me on Social Media