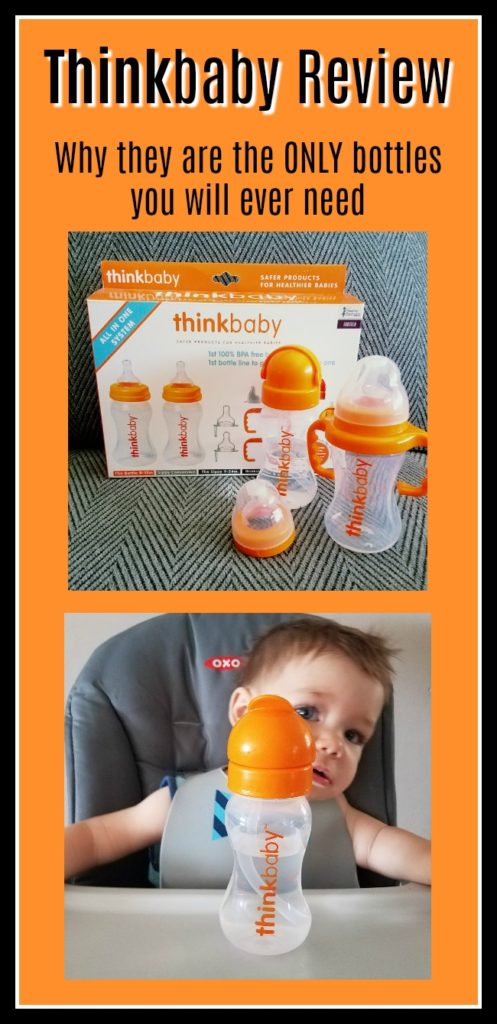 Today I want to rave about Thinkbaby bottles. I had received a set of two 5 ounce Thinkbaby bottles at my baby shower from my aunt over a year ago.  When my husband and I were first starting to give my son bottles of breast milk we had several different brands and styles to chose from, but we always preferred to use the Thinkbaby.  They seemed to flow perfectly, not leak, were easy to clean and felt comfortable in our hands and most importantly he didn't spit up after drinking from the Thinkbaby bottles.  Since we really didn't need a lot of bottles due to breastfeeding and me being a stay at home momma, the two that we had were plenty.
Then one day it became time to introduce a sippy cup to Jasper.  He was about 6 months old and I thought I would we would give it a try.  He got the hang of it quite quickly and was enjoying drinking a little bit of water with his meals, but I disliked the cup shape and how it didn't fit very well in my diaper bags bottle pockets.  What is a girl to do… I did some Amazon searching of course and found that Thinkbaby had an awesome All-In-One System; it appeared to have everything I needed or would need.  The details boasted that it covered four stages, Stage A and B "The Bottle" for newborn to 12 months (bottles and two sets of two nipples for two different ages) We were still occasionally feeding Jasper bottles of breast milk when I wasn't around or if we were out and about and he needed a bottle nipple that was harder and didn't get sucked into the bottle when he ate.  Then Stage C "SIppy" for 9-24 months old which included soft sippy cup style nipples and handles that connect to the bottle.  Lastly Stage D "Thinkster" for 12-48 months of age converts the sippy to a straw cup.  This kit has it all PLUS, it all would work with the two 5 ounce bottles I already had!  A few clicks and two days later my package arrived.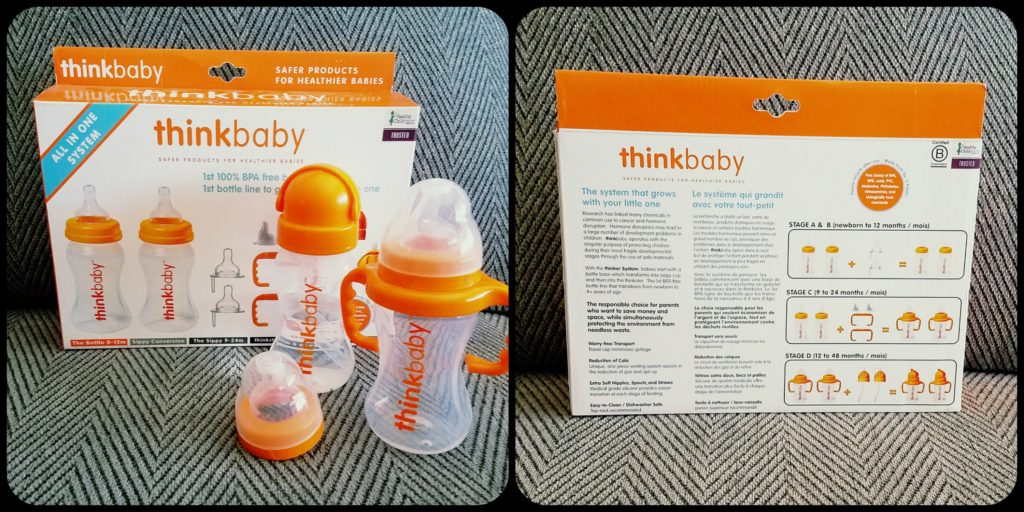 Here is what came in the box… photos below
2- 9 OUNCE BOTTLE BASES
2- ORANGE TWIST ON NIPPLE COLLARS
2- STAGE A BOTTLE NIPPLES
2- STAGE B BOTTLE NIPPLES
2- SIPPY SPOUTS
2- ORANGE HANDLES
2- "THINKSTER" STRAW AND FLIP CLOSE LID SETS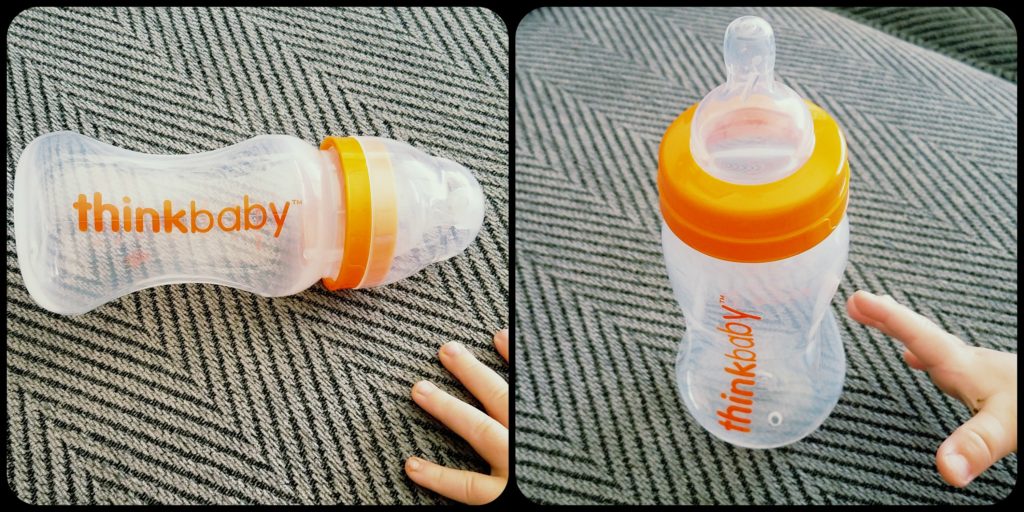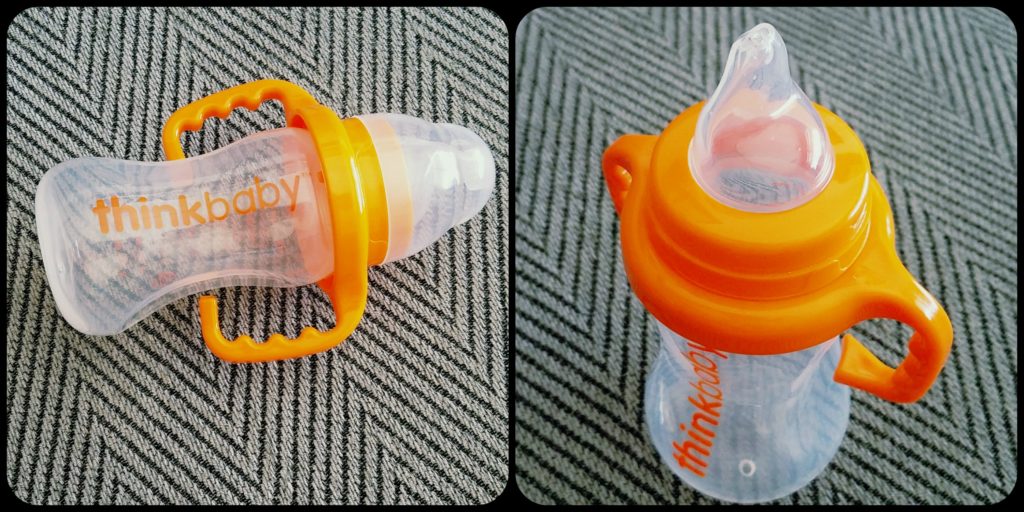 SERIOUSLY, THIS SET HAS EVERYTHING YOU NEED!

Anyhow, it is now 5 months later and Jasper is already using the Thinkster stage,  he also uses the bottle sometimes but he absolutely loves the Thinkster top.  He is great with the straw, it fits great in my Ju Ju Be diaper bag and I love that it has the flip-top lid.  Did I mention that the Thinkbaby bottles are 100% Phthalate Free, Latex Free, Lead Free, and BPA FREE?!  They were also the first brand of baby bottles to have an All-In-One set.  I love this set so much and recommend it to anyone looking for a simple, safe, space saving all-in-one set for either themselves or as a gift for a friend or loved one.  Below is a link to purchase on Amazon.  Thanks for reading!!
Thinkbaby All-In-One System click HERE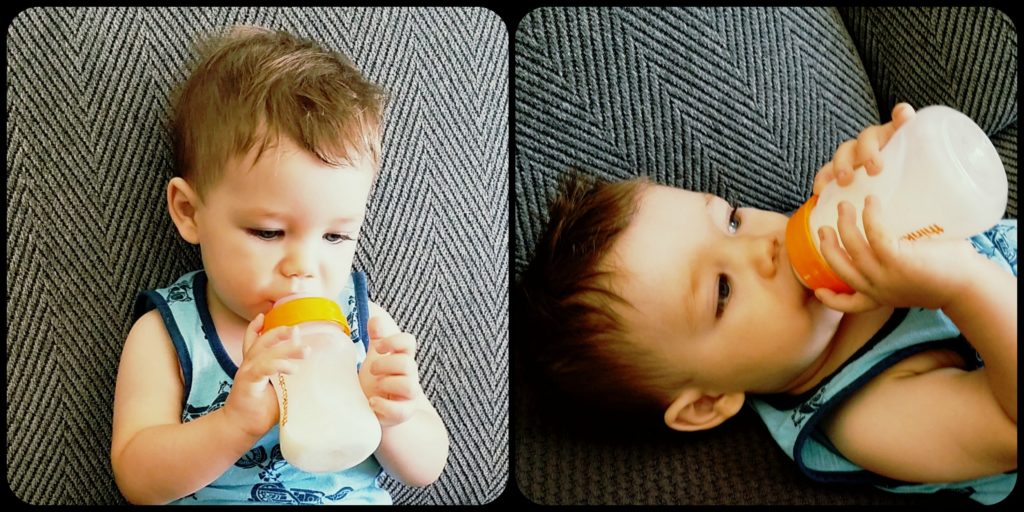 Follow me on Social Media